Be a Part of the Next New Trend
CherrCo is committed to your success so we can bring tart cherries to new markets together. 
Trust CherrCo, The Co-op with More
Let's partner together to bring tart cherries to every corner of the continent. CherrCo is in it for your success, because when you win, we all win! We have the best products around, and an established infrastructure ready to meet a burgeoning demand for these powerful superfruits.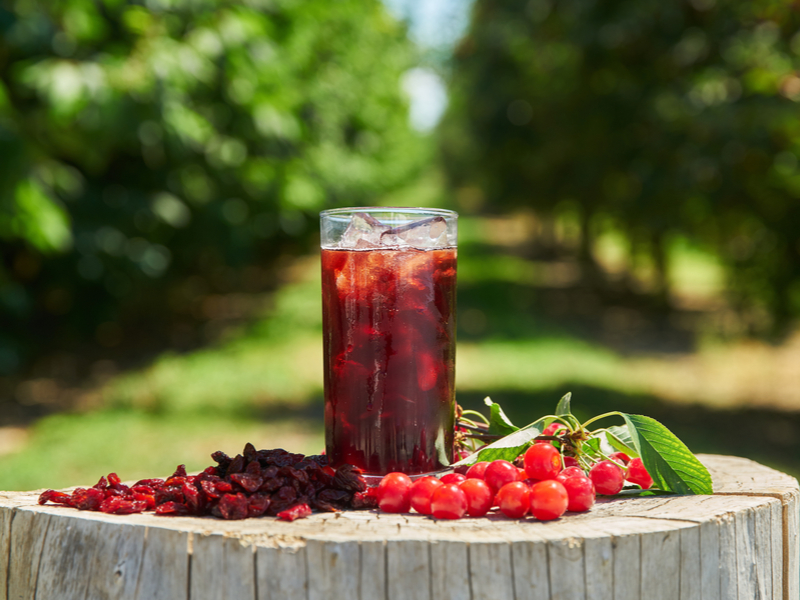 Versatile Products
CherrCo provides tart cherries in a variety of formats - frozen, dried, juiced, or canned.
Athletes use tart cherry juice to improve muscle performance.

Dried tart cherries make a delicious and easy snack or an added kick to salads.

Chefs and home cooks can thaw frozen tart cherries or keep canned tart cherries around for use in glazes, entrees, and desserts.
Reliable Supply
In fact, since CherrCo members represent 60% of the North American tart cherry market, we can ensure our customers get dependable nationwide distribution. The CherrCo cooperative backs all of our members' products, insuring a steady supply of high-quality tart cherries even when Mother Nature has her own whims. 

Who Buys Tart Cherries?
Tart cherries are for the go-getters. From endurance athletes to workout warriers, and everyone in between. When you sell tart cherries, you're selling a healthy and active lifestyle. Here's a brief list of audiences that love tart cherries:
Health conscious grocery shoppers

Athletes

Nutritionists

Professional chefs

Foodies

Parents of growing kids
Learn More
We're spreading the word about the mouthwatering nutrition found in tart cherries. Learn more about the products that flying off shelves.