Find CherrCo tart cherries in every form to add a unique depth of flavor to your recipes, merchandise, and products. 
Tart Cherries Offer Unique Versatility
Though tart cherries have a fleeting fresh season, CherrCo freezes, dries, juices, and cans our cherries at the orchards immediately after harvesting so consumers get farm fresh taste whenever, and wherever, they desire.
Frozen
Frozen tart cherries are used in everything from pies to smoothies and even ice cream!
Minimum quantity: xxx lbs
Sizes available: XX oz, xx oz, xx oz
Dried
Dried tart cherries are often enjoyed as grab-and-go snacks, but can also be baked into granola bars or tossed into healthy salads.
Minimum quantity: xxx lbs.
Sizes available: xx oz, xx oz, xx oz
Juiced
Tart cherry juice is enjoyed by health-conscious grocery shoppers and athletes to reduce muscle inflammation and symptoms of gout. Add tart cherry juice to balance sweeter flavors.
Minimum quantity: xxx lbs.
Sizes available: xx oz, xx oz, xx oz
Canned
Canned tart cherries add farm-fresh flavor to dessert fillings and breakfast streusels.
Minimum quantity: xxx lbs.
Sizes available: xx oz, xx oz, xx oz

Powdered
Powdered tart cherries are often found in nutraceuticals because of the drupe's amazing health properties. They can also be mixed in with smoothies or other beverages to add a new dimension of flavor. 
Minimum quantity: xxx lbs.
Sizes available: xx oz, xx oz, xx oz

Juice Concentrate
We pack over 2,000 cherries into every 32 oz bottle of tart cherry juice concentrate. If you're looking to take advantage of the powerful nutrition in tart cherries, this is a great option. 
Minimum quantity: xxx lbs.
Sizes available: xx oz, xx oz, xx oz
This is the best Tart Cherry Juice I have tried so far!

Debra K.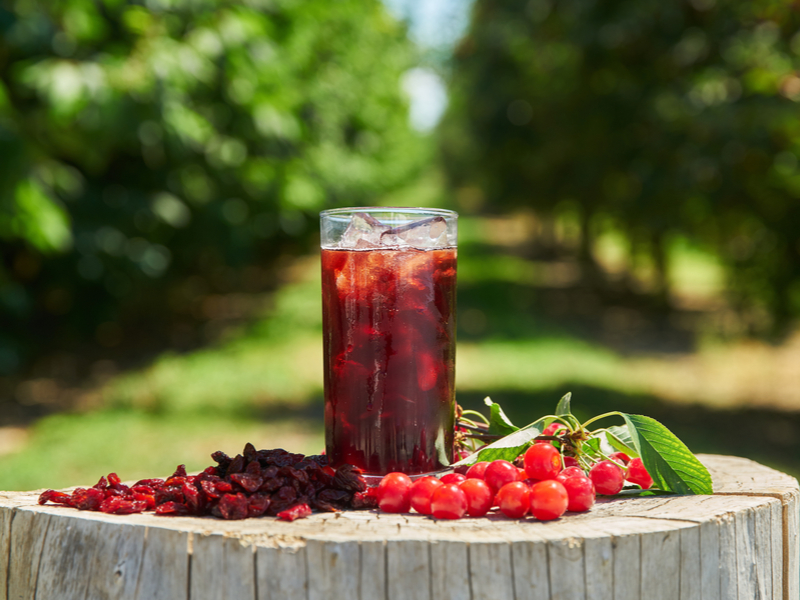 Endless Opportunities
All kinds of consumers delight in our favorite superfruit:
Athletes use tart cherry juice to improve muscle performance.

Dried tart cherries make a delicious and easy snack or an added kick to salads.

Chefs and home cooks can thaw frozen tart cherries or keep canned tart cherries around for use in glazes, entrees, and desserts.
A Healthy Dose of Tart
Research is coming out left and right supporting the superfruit status of tart cherries. With melatonin, vitamin A, potassium, and antioxidant-rich anthocyanins, tart cherries deliver a one-two punch of nutrition.
Reliable Supply
Since CherrCo members represent 60% of the North American tart cherry market, we can assure our customers get dependable nationwide distribution. The CherrCo cooperative backs all of our members' products, ensuring a steady supply of high-quality tart cherries even when Mother Nature has her own whims. 
Trust CherrCo Tart Cherries
With generations of experience growing Montmorency tart cherries, CherrCo farmers deliver superior quality. And the power of our co-op means we back your order, so you'll get your superfruits on-time, every time. With regular harvest audits and shared best practices in farming and processing, CherrCo sources the best tart cherries in North America for your mise-en-place.