Juice Up Your Sales
Health conscious grocery shoppers love tart cherries, whether they're drinking juice to prep for a big race, stocking up frozen tart cherries for holiday meals, or packing dried tart cherries for a nutritious snack that kids will actually eat. 
Trust CherrCo for Supply and Demand
Tart cherries will be flying off the shelves in no time. We're drumming up interest in these delightful drupes in health and wellness communities. And we have the proven supply chain to fulfill orders when it's time to restock.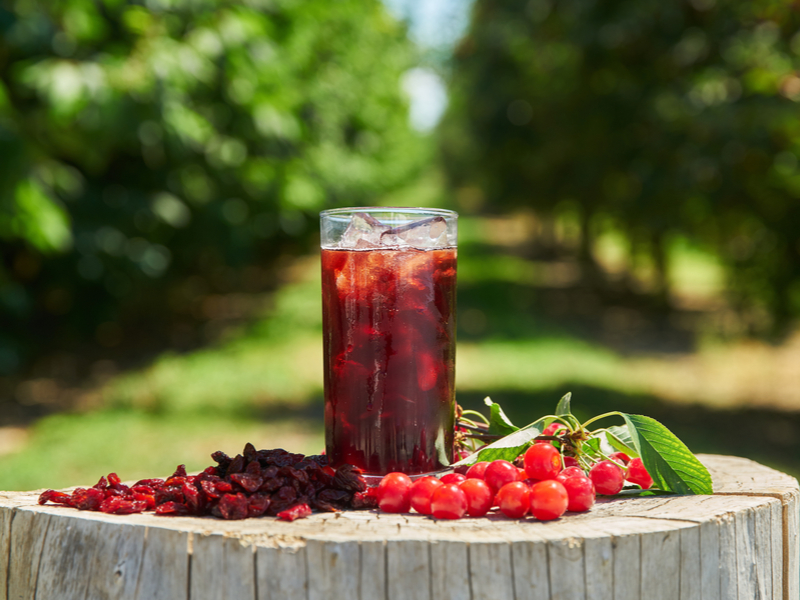 Versatile Products
CherrCo provides tart cherries in a variety of formats - frozen, dried, juiced, or canned.
Tart cherry juice helps athletes improve muscle performance.

Dried tart cherries make a delicious and easy snack or an added kick to salads.

Thaw frozen tart cherries or keep canned tart cherries around for use in glazes, entrees, and desserts.

Who Buys Tart Cherries?
Tart cherries are for the go-getters. From endurance athletes to workout warriers, and everyone in between. When you sell tart cherries, you're selling a healthy and active lifestyle. Here's a brief list of audiences that love tart cherries:
Health conscious grocery shoppers

Athletes

Nutritionists

Professional chefs

Foodies

Parents of growing kids
Stock Tart Cherries in the Health Food Aisle
The health and wellness community is all abuzz about tart cherries because they boast a powerful combination of health benefits. And no wonder! Tart cherries are:
Packed full of vitamin A, potassium, melatonin, and antioxidant rich anthocyanins that help reduce inflammation

All natural, non-GMO, low in sugar, and gluten-free

Helpful in regulating sleep cycles, reducing muscle and joint pain, and protecting against risks factors of heart disease
Learn More
We're spreading the word about the mouthwatering nutrition found in tart cherries. Learn more about the products that are soon to fly off your shelves.