Grown By Our Families, For Yours
CherrCo tart cherries are for the growth spurts and the culinary inspirations, for the alpine races and the sunrise runs. They are packed with nutritional benefits and suprisingly sweet flavor. Try tart cherries as a delicious dried snack for some extra fuel. Add frozen tart cherries to your muscle recovery smoothies. Bake warmth and love into a homemade cherry pie or try a twist on your typical cranberry sauce with a tart cherry sauce during the holidays this year.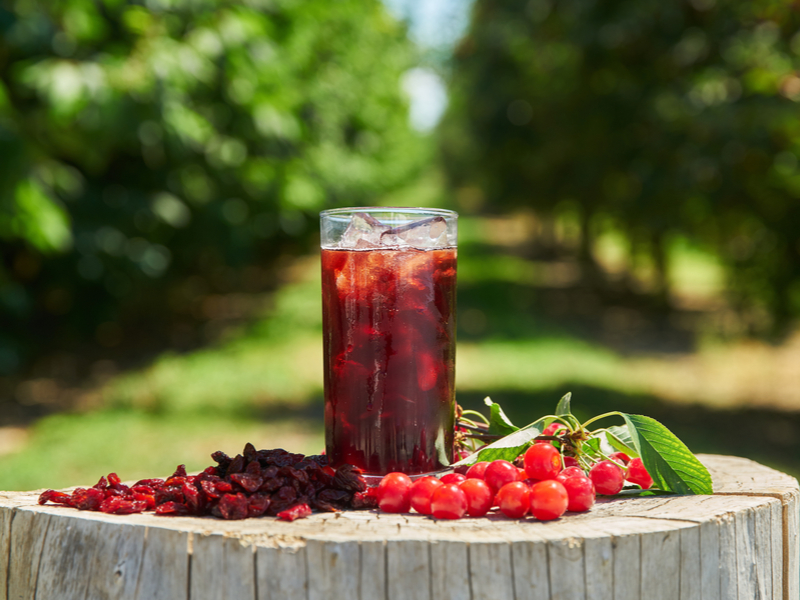 The Tart Cherry Group
CherrCo tart cherries are nurtured and harvested by multigenerational farmers across America. Our members practice sustainable farming so that we can deliver superior quality tart cherries to families of go-getters who care to know where their food comes from.
Tart cherries are amazing, they are rich in an antioxidant called anthocyanins, and with those come a lot of benefits.

Tara Rybicki, Dietician
Not Your Typical Cherry
CherrCo tart cherries are every bit as delicious as the sweet cherries you find in the fresh aisle, plus our tart cherries come with a host of health benefits thanks to naturally occurring melatonin, potassium, and anthocyanins. The on-trend flavor is popping up everywhere, from eye-catching glazes on Thanksgiving turkeys to homey craft beers and melt-in-your-mouth soufflés.  How will you use tart cherries?

Get Started With Tart Cherry Recipes
Craft delightful culinary creations with CherrCo tart cherries. Getting started is easy as cherry pie! Shake up your holidays with a tart cherry sauce instead of cranberry sauce, pour yourself a boozy tart cherry‑tini, or stir up delectable sauces and glazes to pair with your favorite protein. We've got all the recipes you need to amaze your next dinner guests!