North America's Largest Tart Cherry Cooperative
Welcome to CherrCo, the largest co-op of tart cherry growers this side of the Atlantic. We're on a mission to deliver mouthwatering nutrition to families and athletes around the world.
Our delicious tart cherries are for the growth spurts and the culinary inspirations, for the alpine races and the sunrise runs. No matter how you enjoy our favorite superfruit, find balance with a healthy dose of tart.
Discover the Co-op with More
CherrCo tart cherries pack a punch of flavor and nutrition to support healthy and active lifestyles. That's why we take care to grow the highest quality tart cherries in North America. Learn about what makes CherrCo so dedicated to the star of your next meal.
Grown for Generations
Find out more about the values we cherish.
Family-Owned & Operated
We're focused on the well-being and success of CherrCo's employees, our most valued asset. The proud, multigenerational farmers that grow our favorite superfruit work tirelessly every day to bring delicious nutrition to millions of dinner tables.
Superior Quality
CherrCo farmers share new technologies and best practices in harvesting and processing our annual crop. Regular audits and cooperative-wide commitment to quality ensures the daily delivery of superior tart cherries to consumers worldwide.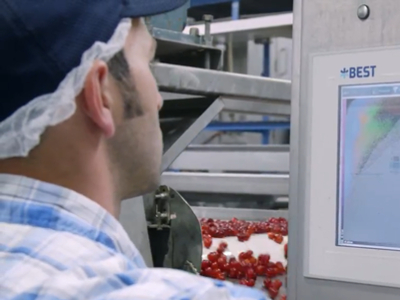 Sustainable Farming
We don't mess with nature's formula. To ensure future generations get to enjoy the powerful tart cherry, CherrCo applies our code of responsibility to everything we do, from the orchards, to the processing facilities and even our supply chain.
From Our Farms To Your Table
Tart cherries are as delicate as they are delectable. Unfortunately, that means they're difficult to find fresh. The good news is that CherrCo freezes, cans, and dries our cherries fresh at the orchards, so you can enjoy farm fresh flavor whenever and wherever your tart cherry journey takes you!
Committed to Community
Like the rich soil in our orchards, we care deeply about the communities that foster CherrCo's growth. Our members award hundreds of thousands of dollars in local scholarships and sponsor organizations that promote healthy and active lifestyles.


Find CherrCo Products Near You
Frozen, dried, juiced, or canned. However you enjoy tart cherries, trust CherrCo to deliver quality and flavor. Look for the CherrCo member seal at your local grocery store and visit our marketplace to find tart cherries near you.
Your Superfruit Destination
It's no question, tart cherries are THE new superfruit. And when you're searching for them on the frozen, dried, canned, and juice aisles, you want to know that the tart cherries you pick are worthy of your healthy diet. At CherrCo, we've been growing these delightful drupes for generations, so you can trust us to deliver the freshest, plumpest, and yummiest tart cherries around.